Published Thursday, September 27, 2018 at 12:00am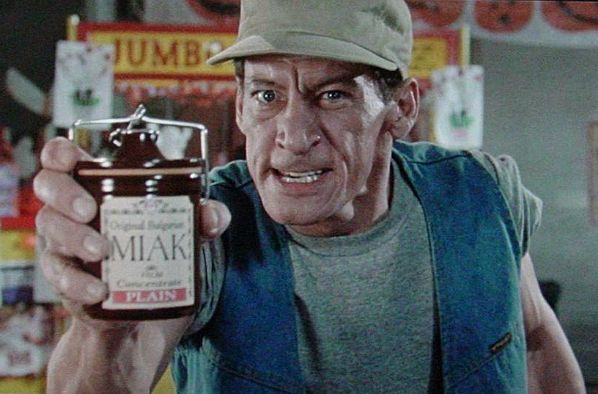 October's a few days away, but it's not too early for me to start talking about scary movies yet, is it? No? Good.
A few days ago I found (more or less by chance) the opening titles from Ernest: Scared Stupid which, if you haven't seen it, is not a good movie. I'm not ashamed to admit that I was an Ernest fan as a kid, mostly because I discovered him through his single-season Saturday morning show, Hey Vern, It's Ernest! during its original run. I was eight years old, and I had outgrown the character by the time I was in fourth grade and we watched Ernest Goes to Camp in class. That was more than a year before Ernest: Scared Stupid came out, by which time I was no longer interested. I must have been in high school by the time I watched it, and I remember being in that weird, pre-streaming video mood where there's nothing to watch, but you don't really feel like doing anything else. Also, I remember it being after midnight, which probably means I could have spent my time better by going to bed.
None of this is the point of the story.
The point is, this is an amazing title sequence. The music is perfectly cheesy/spooky* and catchy, the clips from old, public domain movies are beautifully chosen and inserted, and Ernest's mugging... doesn't interfere too much.
I recognize most of the archive footage they used, but there are one or two shots that don't look familiar, so I did a search and found an interview at Art of the Title with Barbara Laszewski, who designed the titles. Worth looking into. The interview, I mean, probably not the movie. In spite of the paragraphs above, I think I've come full-circle on my appreciation for Ernest P. Worrell, but I'm not sure I can recommend the movie to adults unless you know what you're getting into.
*&nbspThe internet has a word for this: spoopy. This is probably the only place you're ever going to see me use the "word" spoopy.